Raise the Dead for Fun and Profit Demo
Raise the Dead ranked 45th place!
---
The Ludum Dare ranking results are in! Wanted to say thank you to everyone for all the kind words and helpful feedback while I was working on this game. Honestly, I'm pretty proud to have cracked the top 50. I know a LOT of talented people participate and being recognized for this was a great boost for me.
More updates coming in the future! <3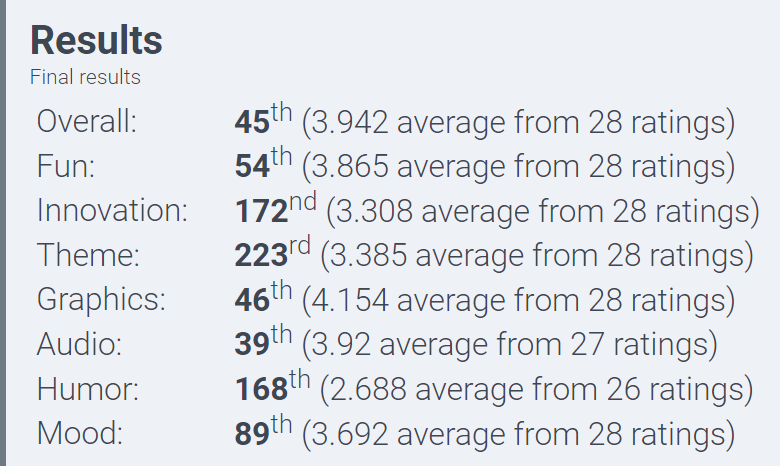 Get Raise the Dead for Fun and Profit Demo