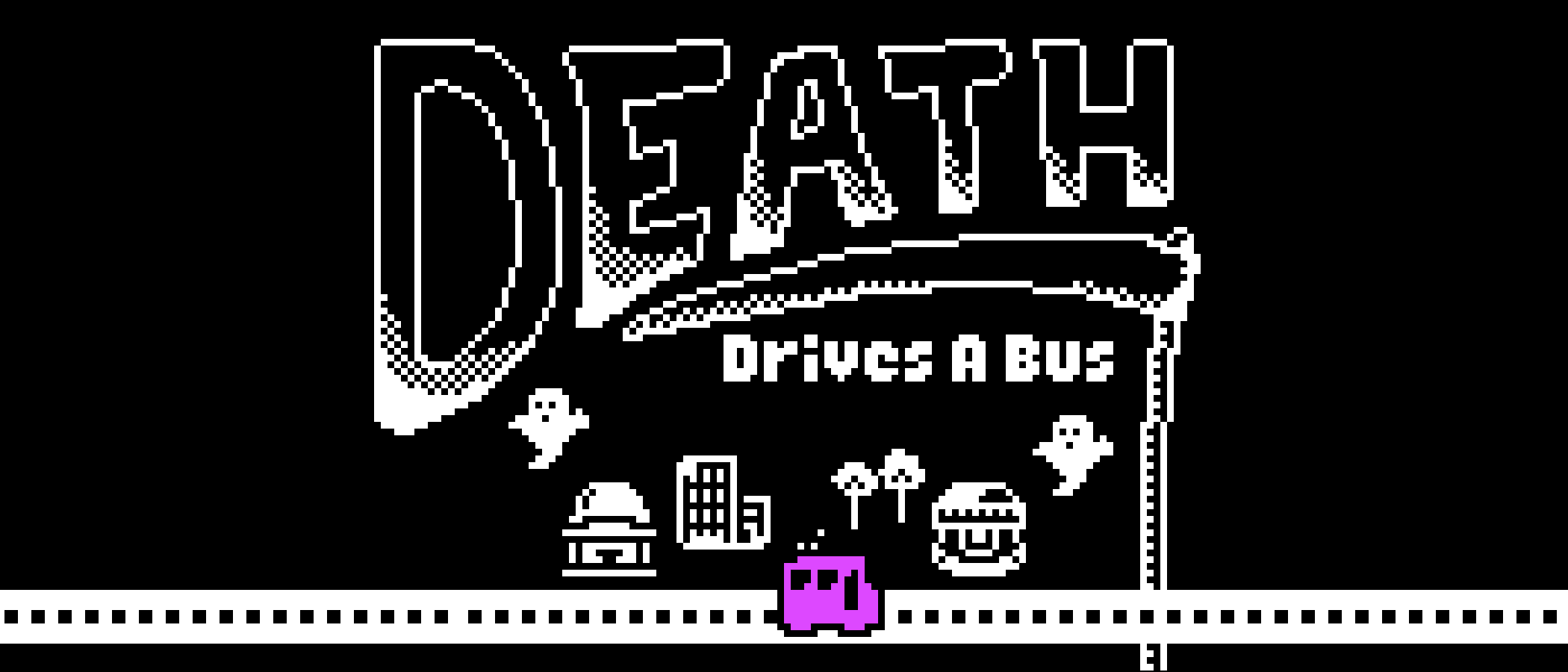 Death Drives A Bus
Death Drives A Bus Update (v1.2)
---
Hey all! One of the biggest sticking points I have on Death Drives A Bus right now is the music. I want to get a bit more variety in there and, honestly, I feel the initial gameplay loop I had was a bit TOO frantic for a puzzle game. My goal is to have three gameplay songs total.
I also have plans for a handful of new mechanics that would probably bring the level total to around 50, but that's likely a few weeks out.
In other news, I also started a new game! Still really rough around the edges, but I'm having fun with it so far.
Improvements for v1.2
Added another gameplay song (for a total of two) that is chosen randomly when the level starts.
Planned features
Two new game mechanics
New levels for game mechanics, 50 levels total
Have some kind of "you win!" ending after beating all the levels
Total of three gameplay loops
Files
Death Drives A Bus LINUX (v1.2).zip
23 MB
Jun 29, 2020
Death Drives A Bus MAC (v1.2).app.zip
21 MB
Jun 29, 2020
Death Drives A Bus WIN (v1.2).zip
21 MB
Jun 29, 2020