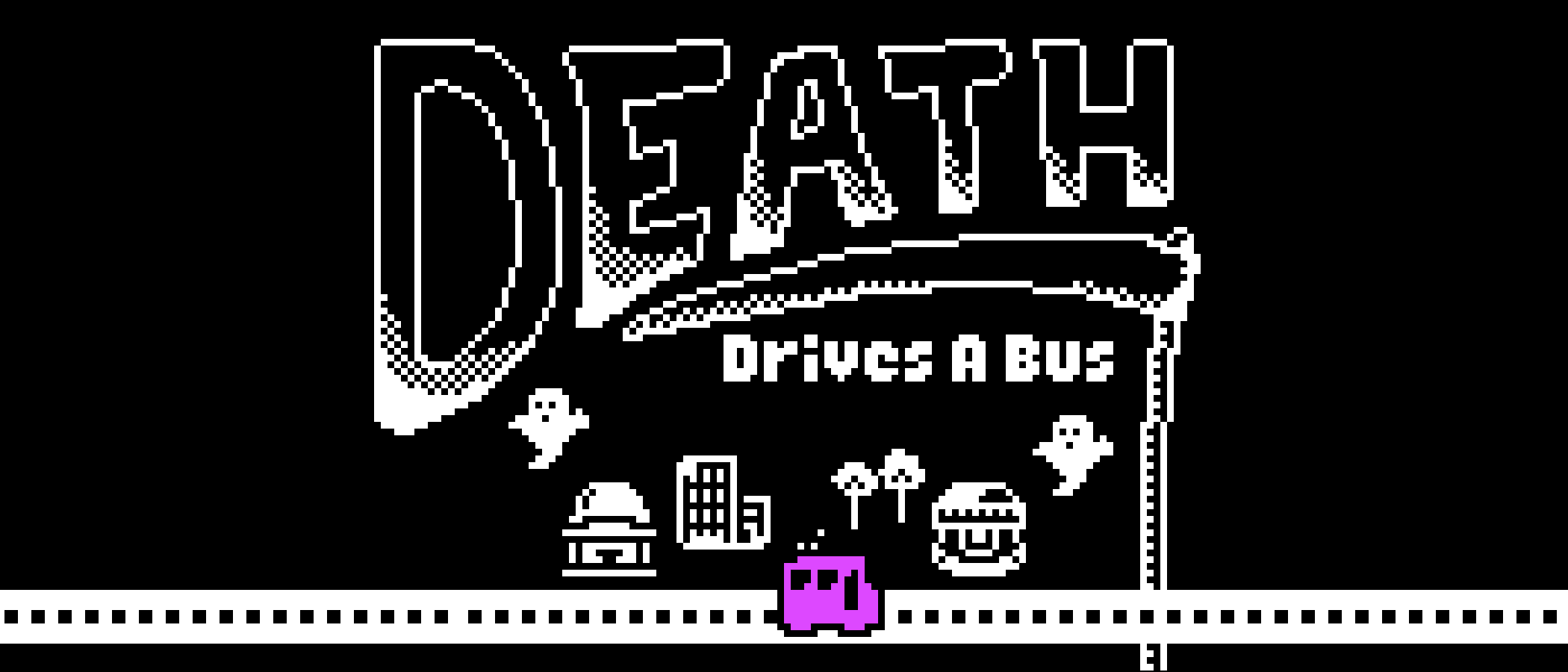 Death Drives A Bus
Death Drives A Bus Update (v2.2)
---
Hello friends! A few post-Steam launch updates that I wanted to share. Did you know the game is on Steam now? If you wanted to own it in two places I guess? :D
v2.2 updates
Game cursor is no longer visible in fullscreen mode.
Tweaked a few levels so their timers are a bit more reasonable.
Added some safeguards for when loading save data so things don't softlock.
Resetting the level doesn't randomize the music so you can listen to those chippy jams without interruption.
Had some requests to include windowed mode so put that option in the main menu.
Discovered some issues with the controller prompts where the confirm and cancel buttons were swapped.
Added a prompt to back out of the credits and tutorial pages.
Changed how the game connects to Steam or not. Basically, now if it cannot find Steam it just defaults to DRM-free mode.
Files
Death Drives A Bus v2.2 (WIN).zip
24 MB
Sep 25, 2020
Death Drives A Bus v2.2 (MAC).zip
24 MB
Sep 25, 2020
Death Drives A Bus v2.2 (LINUX).zip
26 MB
Sep 25, 2020