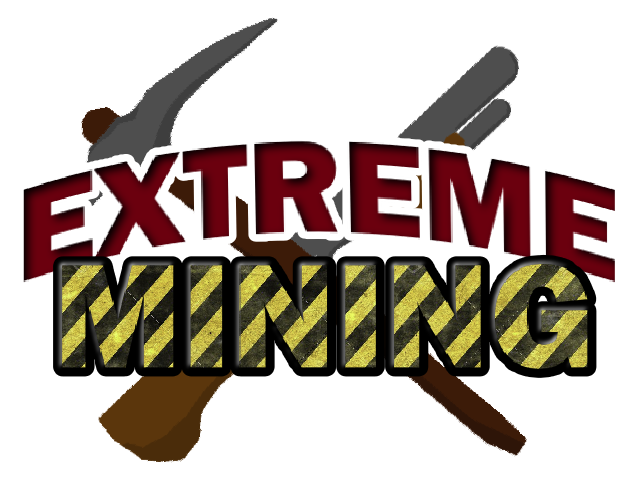 Extreme Mining
Extreme Mining a0.5 Update
---
Hey all! I didn't have a ton of time to work on stuff over the past two weeks. I've been dealing with computer hardware issues that resulted in formatting both my desktop and laptop computers. Thankfully, no data was lost. I'm back at the game though and making some decent progress!
The main focus this time around was making the gameplay more dynamic. One thing I considered was replacing the primary gun with thrown pickaxes. After being thrown they have to be retrieved before thrown again. After implementing this I found that it wasn't fun as I thought, however it WAS fun if thrown pickaxes were a super strong right-click attack. So that's where we are at now.
Eventually, shop upgrades will allow you to improve your gun as well as your axe in various ways.
I think after the next few releases I'm going to go public with the game and see what kind of reaction it gets. I have plenty of other ideas that I want to explore but if people aren't interested in it I don't want to dump a bunch of time into this one specifically. As always, feedback is encouraged :)
New Stuff
Right clicking throws a pickaxe for massive damage, must be retrieved before being used again.
More maximum axes can be purchased from the shop.
Player bullets have been slowed down for better gamefeel.
Shop only sells a maximum of 2 hearts and 3 axes.
Shop sells time in 30 second increments.
Added ranged enemy rock which hangs back and shoots at player.
Removed loot update text.
Replaced the crummy background image with an equally crummy background image that I made.
Bug Fixes
New Bugs!
Sometimes collecting an axe gives you more than one(?)
Axes and loot can get hidden behind the background walls.
Ranged enemy bullets continue to move while the game is paused and can hurt the player.
Planned for Next Week
Animating the player sprite
Offer visual feedback when the game timer is under 15 seconds and when the rage bar is full
Start work on revamping the shop
Files
Extreme Mining a0.5.zip
20 MB
May 20, 2019