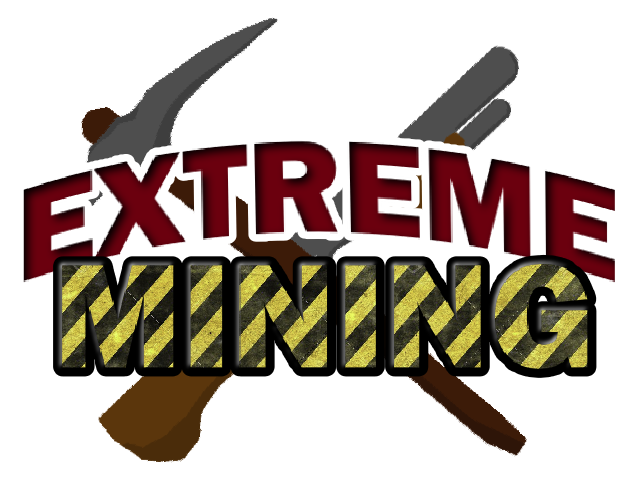 Extreme Mining
Extreme Mining a0.5 Update
---
--> Play Extreme Mining for free right here! <--
Hello friends! Had an amazing burst of productivity on the game this week, largely thanks to a bunch of wonderful feedback from the public playtest at Glitch.mn. Quite a few bug fixes, including some very embarrassing ones related to gamepad support.
I mentioned in the prior update that I was planning on making a list of all the things remaining in the game and I've mostly done that. Scope creep is really difficult to avoid right now since there are plenty of things I'd love to add, but mostly just don't think they would fit with my goal of releasing the final version of this game at the end of September.
One thing I started working on, but didn't implement in this version, was animation frames for when an enemy dies. I felt genuine sadness to hurt my little rock sons :(
Hope you enjoy the update! If you make a YouTube video out of it, please shoot me a message on Twitter @ben_burnes and I'd love to share it with the world :D

New Stuff
Enemy health reduced for tanks, spires, and stalagmites
Enemy spawn rates refined
Tanks spawn much less frequently
Updated heart container icon
Gimmie Health shop item scaling is more forgiving
Axe pickup loot has a thicker border so it's easier to notice in the game
Wave frequency is slightly reduced, especially later in the game
Loot drops is increased later in the game
Removed health drops for weak enemies
Updated game reticule so it's more consistent between resolutions
Fixed safe zone circle looking "tilted" when it's closer to the edges of map
A gun is shown around the players to help aiming
Added a "Tip" shop choice
Added a "Laser Sight" shop choice
Updated Shop Closed sprite
Bug Fixes
Resetting the game using a controller created catastrophic results
Boss sometime spawns at the start of the game
Boss sometimes would spawn right after beating a boss
Loot drops still getting lost under the game background
Removed colliders from loot. HUGE performance update
Deactivated shop buttons were still sometimes interactable
New Bugs!
Nothing I'm aware of, but I'm sure they are hiding somewhere.
Lingering Bugs
Planned for Next Release
More animation frames for enemies
Some animation frames for the shop
Better sound effects for enemies
Pickaxe stike more juicy!
Files
Extreme Mining b0.5.zip
34 MB
Aug 04, 2019