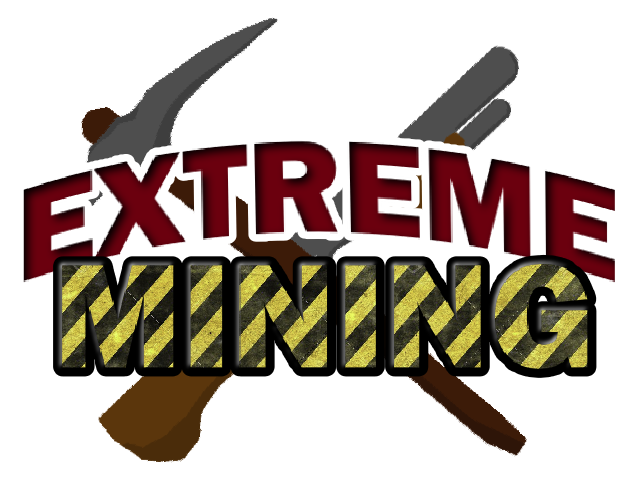 Extreme Mining
Extreme Mining a0.6 Update
---
Biggest news: this will be the last PRIVATE build of the game. Great strides have been made in the prior few weeks and the game feels more ready for a broader audience. The next build will be b0.1 and contain general balance and polish stuff, and then it'll work on more features and fun things.
This build focuses a LOT on the shop and some quality of life stuff. Mainly, the ability to upgrade your character through the shop. It started to feel much more like a "game" when I had to choose whether to upgrade my guns and hope that I can defeat all the enemies before my timer ran out.
That being said, the game is seriously unbalanced right now. Upgrades are either way too cheap or very expensive. Enemy spawns are still wonky and with only two enemy types it's not exactly dynamic. I still have a handful more upgrades to throw in the shop (and the shop UI is still not exactly great to look at). However, it's starting to come together, which is nice.
New Stuff
Damage numbers! Everyone loves damage numbers :D
Timer flashes with there is less than 10 seconds left
Rage bar flashes when bar is full and boss will spawn
Left click gun now has a spread to it
More enemies in general, ranged ones specifically
Changed rate of fire and damage of guns (game balance is coming soon!)
Rage bar fills slower and drains faster
Added a BUNCH of new shop options. Shoptions.

Lower gun shot spread
Lower gun shot rate of fire
More gun shot damage
Increase item pickup radius
Buy a piece of fruit
Add an auto gun to the shop
Increase shop autogun damage

Shop buttons now display "Out of stock" when you can't buy more
Bug Fixes
Shots now stop moving when the game is paused
New Bugs!
Nothing I am aware of! :x
Lingering Bugs
Loot drops getting lost under the game background
Sometimes collecting an axe gives you more than one
Planned for Next Week
BALANCE! A lot of balance updates
Animate the player sprite
New enemy types
Files
Extreme Mining a0.6.zip
20 MB
May 24, 2019