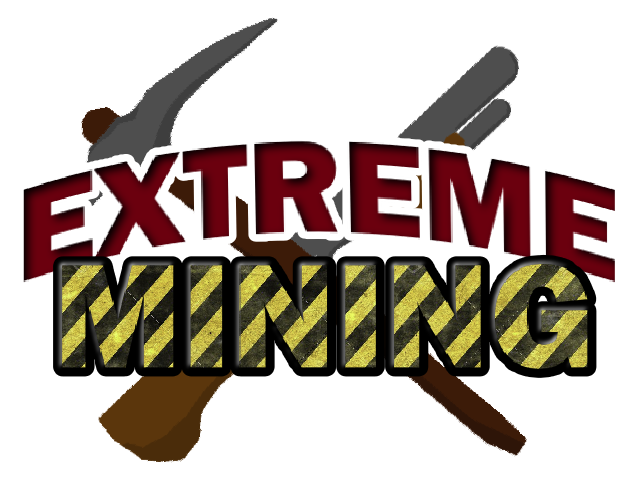 Extreme Mining
Extreme Mining b0.4 Update!
---
--> Play Extreme Mining for free right here! <--
Hi all! These past three weeks have been incredibly busy and I haven't been able to make as many changes as I'd like. However, I have been building a better game plan on what I need to do moving forward. Working on this game, just like with Color Jumper, I kind of improvised my way through the project. Which works really well in the beginning to stay flexible, but when it comes to the end of development and finishing things up, I think it's MUCH more important to have a big list of things that need to get done.
A lot of what I want to work on is better artwork. I've been balking at this mostly because I know it's hard. I keep saying to myself "Oh I'll just learn how to do it in the next game I make." But there is literally no excuse to not try things here. Same goes for learning how to make shaders. I created a simple little "cloud" effect for the safe ring that I really like. I just need to clean it up a bit more.

So my main goal now is to map out all the assets I need to make the enemies feel more real and fair. That's a better spawn animation, an actual death animation, and an attack animation if they shoot bullets. Then I can work on bosses!
Hope you enjoy the update! If you make a YouTube video out of it, please shoot me a message on Twitter @ben_burnes and I'd love to share it with the world :D

New Stuff
Rock chip decal from hitting enemies is now smaller and less prominent
Non-boss enemies can now rarely drop a peach that heals the player half a heart
Very slightly lowered player speed, things felt a little jumpy
Tank enemies now create spires of rock that act as obstructions rather than the quartz spires that shoot
Important loot now has an animated bounce
Added credits page and information!
Animation for menu cursor
Increase damage and scaling with shop gun and overdrive
Enemies and bosses can now drop large gems that grant time
Increased boss health
Increase tank health
Game cursor is no longer visible when controller is active
Bombs spawn later in the game and beeline toward the player
Added rendering pipeline so I can make shaders and learn how that works.
Bug Fixes
First wave of enemies always only had one health, oops
New Bugs!
Lingering Bugs
Loot drops still getting lost under the game background
Planned for Next Release
Make the player and reticule more visible in general. Tends to get lost in the action
Better art and more animations for enemies
Better SFX
Files
Extreme Mining b0.4.zip
34 MB
Jul 27, 2019